DECOR FOR YOUR CRUISE DOOR
Cruise Door Decorations are a great way to separate your cabin from the sea of other doors on your ship. After a long day at the Lido Bar, you'll be happy that you did! Customize your door decor with names, dates, and other event-specific info you'd like to share with your ship mates. Announce birthdays, anniversaries, reunions, or other special occasions that brought you to sea.
Celebrate
Announce special occasions to share with your ship mates.
Stand Out
Easily find your cruise cabin door after happy hour.
Souvenir
Commemorate each cruise with this fun keepsake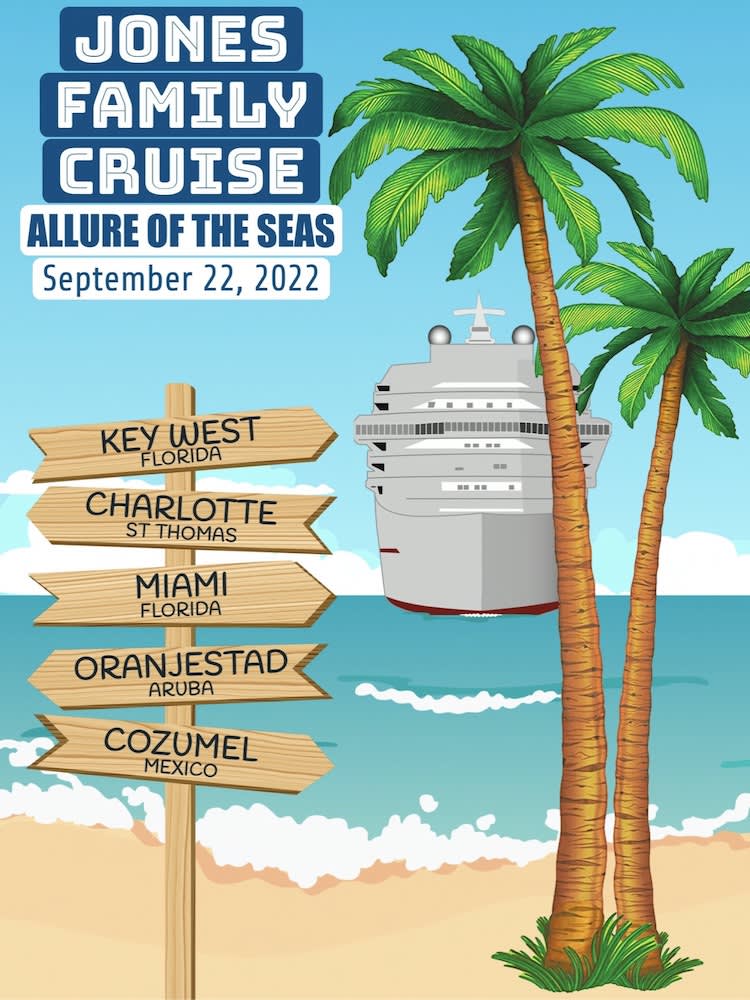 I buy a door sign for every cruise. It's a great way to look back at my cruising history and to remember the ships and ports we enjoyed!
VeronicaForSail
DOOR SIGN FRAME
Once you have your sign, you'll need a way to post it on your door. This is a brilliant solution. It will perfectly fit all of our signs and It's NOT magnetic, so it's guaranteed to stick to any door, window, wall, or other.
Magnet vs Adhesive Door Sign
Should you get a magnetic cruise door sign? Our opinion... no. A magnet sign may or may not work depending on the thickness of the door coating. Instead, a sticky frame is guaranteed to attach to any surface and offers the flexibility to swap out multiple signs!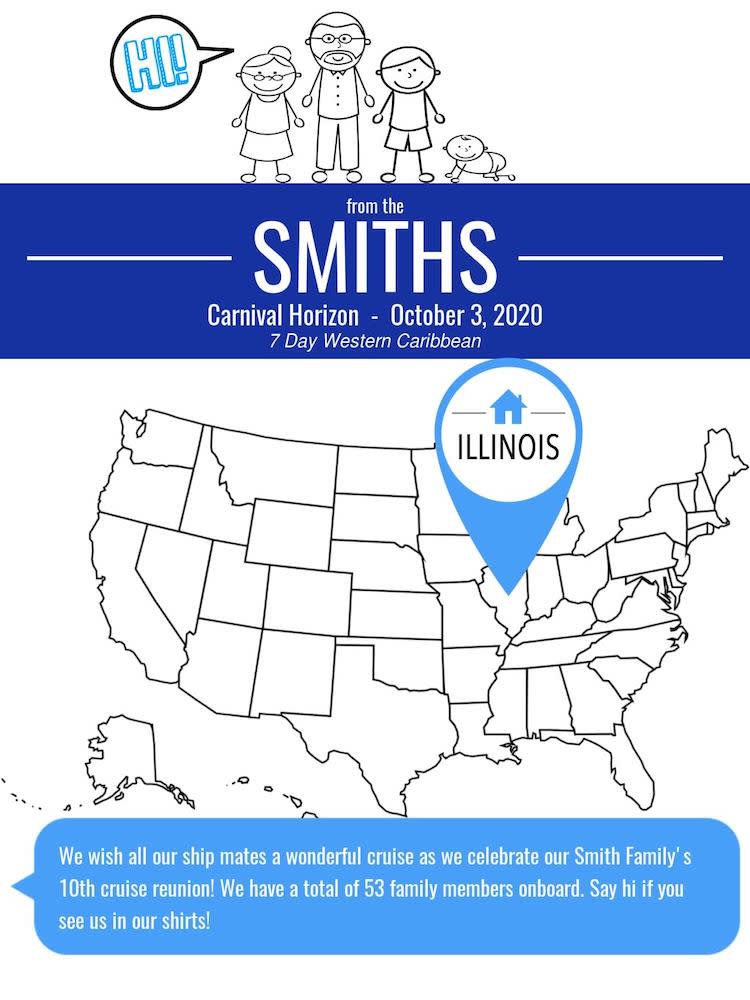 We made multiple new friends on our ship because of our cruise door sign… one couple from the next town over!
VeronicaForSail
We hope our Cruise Door Decorations Tool helps to make your vacation even more special.
If you find that we're missing any cruise lines, ships or other info needed to complete your sign, please let us know. We'll do our best to add that asap.
Also, feel free to check out our Cruise Ticket Template Tool!