Below, you'll find all of the available Other Options on the Mariner of the Seas.
What other features are on the Mariner of the Seas? You'll find the following free other features included with your cruise purchase: Guest Services
Other (Included)
The following other features are free with your cruise purchase on the Mariner of the Seas. Click through for details of each dining option.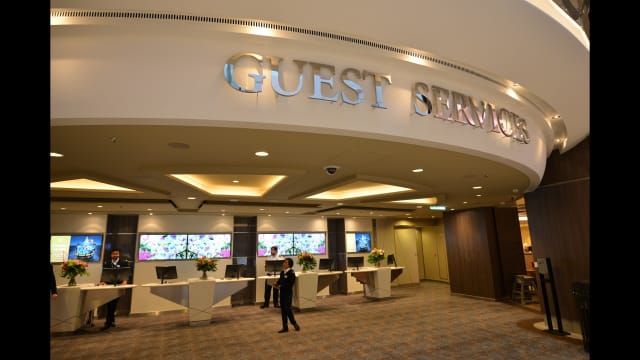 Guest Services
DECK 5
You'll want to visit guest services for help with any general cruise-related questions and issues. You'll find helpful and attentive staff working the desk from sun up to sun down. Head to Guest...