Below, you'll find all of the available Show Options on the Allure of the Seas.
What shows are on the Allure of the Seas? You'll find the following free shows included with your cruise purchase: Comedy Club & Ice Games
Shows (Included)
The following shows are free with your cruise purchase on the Allure of the Seas. Click through for details of each dining option.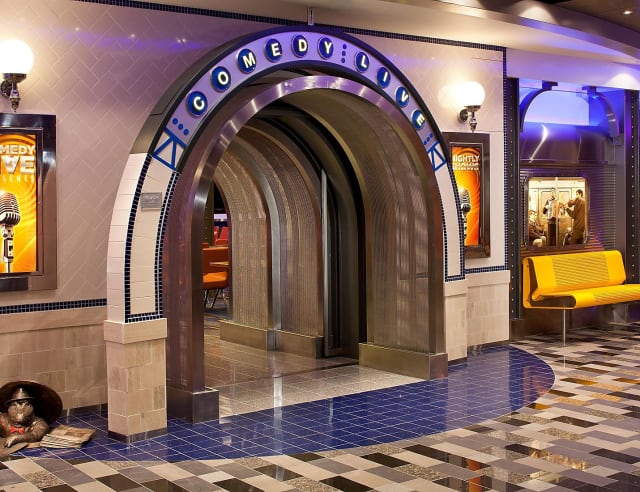 Comedy Club
DECK 4
From hilarious to ridiculous, we've got the jokes. Modeled after Manhattan's dark and intimate comedy clubs, the adults-only Comedy Live brings guest comedians whose only job is to make you laugh...
Ice Games
DECK 4
Our cast of skaters brings their A-Game to Ice Games. Inspired by the board game Monopoly, this winner-take-all showdown presents amazing feats of athleticism and artistry. Pass go, collect an amazing...